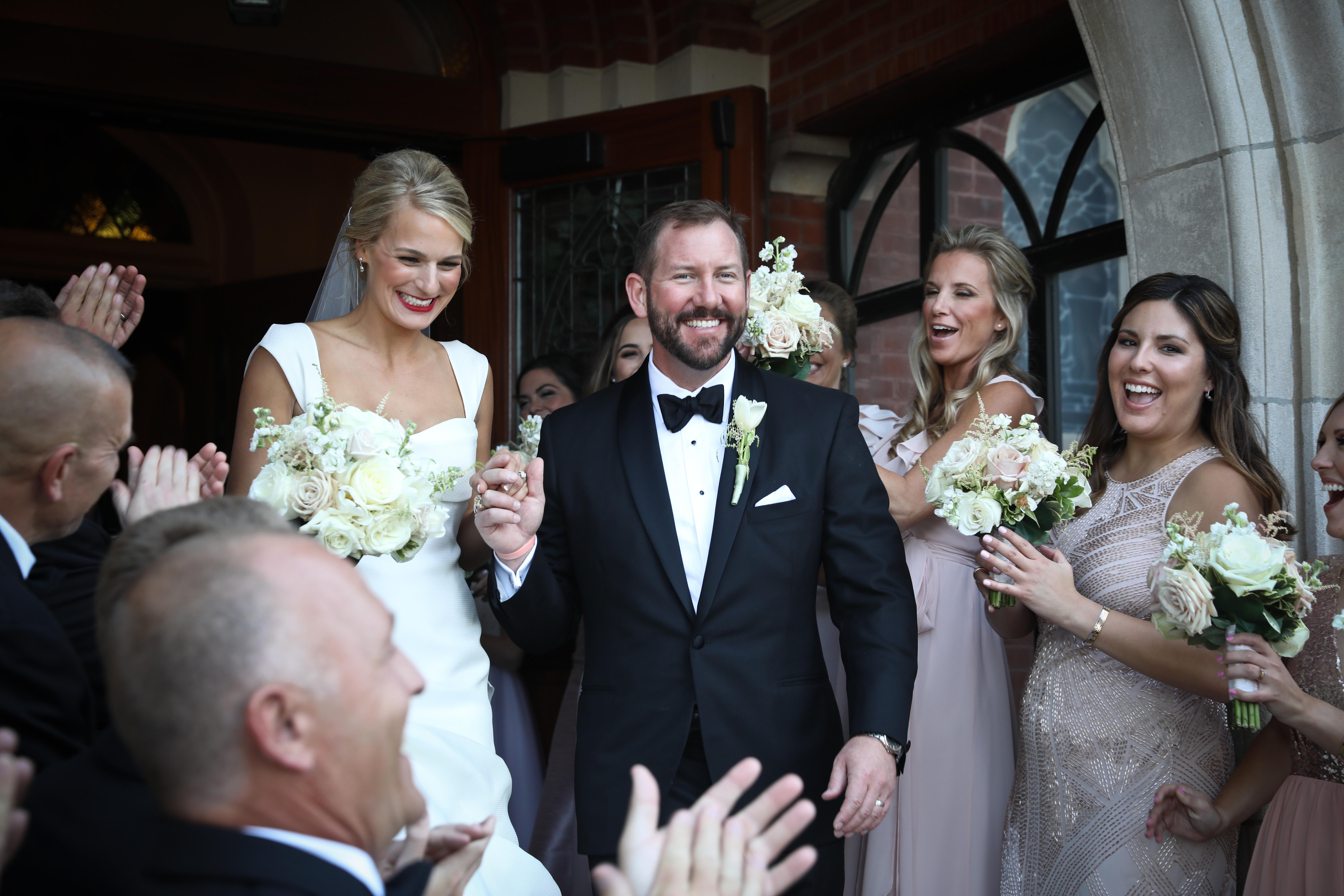 18 Jul

LADUE NEWS: ELEGANT LIVING
MOLLY + MATTHEW
Molly Boland and Matthew "Matt" Boland were just what the other needed.
The couple's unique love story began by chance. Coincidentally, Molly's mother, Renée Boland, and Matt's late wife and pregnant mother of three, Tara Boland, were each battling the rare, aggressive disease triple negative breast cancer [TNBC] at the same time. Renée and Tara also coincidentally shared the same last name, even though they were not related. The two women met only briefly, but the impact was great.
Renée told Molly, who was in college at the time, about Tara's selflessness, and the Boland family began to pray for another family of the same name who were fighting the same fight. "During Tara's illness, she focused on others," Molly says. "She built a foundation [the TaTa Sisterhood] dedicated to making sure other women with TNBC have a community of support and love. She said she wanted Matt to love again and find a wife."
After Molly graduated from college, she and Matt crossed paths when she began volunteering for the TaTa Sisterhood, which Matt continued after Tara's passing. About eight months later, the pair, who shared so much in common, became inseparable.
Following nine months of dating, Matt stunned Molly with a proposal on a ski trip to Vail, Colorado – her "favorite place on Earth." "Matt surprised me at the top of the mountain on one knee," Molly says. "When he asked me to marry him, I said, 'Are you sure; are the kids OK with it?' Then I said yes. He hired a secret photographer who got the entire moment on tape and film. Next came an on-the-spot engagement [photo] session, including Champagne. He knows me well!"
The couple celebrated their love with a Catholic Mass and a rousing reception that included more than 500 family members and friends. "Dreams became reality because of our wedding planner, Simcha Lourie," Molly says.
The four most important pieces of the pair's big day were their children. "Our only girl, Rachel, was kind enough to be my maid of honor," Molly says. "Our oldest, Jack, served as one of Matt's best men, and our two little boys [Tom and Sam] shared the responsibility of ring-bearing."
The couple also honored Tara, incorporating her favorite flowers – tulips – into the ceremony and reception. And 4 Hands Brewing Co., a major supporter of the TaTa Sisterhood, designed a custom-labeled beer for guest favors. "We called it Lionshead Tinted Ale and wrote the beer description to mimic our story," Molly says, adding that the reception table settings also included memorable stories from the pair's journey. "As guests mingled and dined, they were able to read insights about our relationship."
The magical night concluded with a burst of color, courtesy of a confetti cannon during the last song. "It was fun for everyone on the dance floor and made for great photos!" Molly recalls, noting they had lived the day by Tara's mantra: Make Today Count .
The newlyweds honeymooned on Bora Bora. "Matt planned it," Molly says. "I had no idea where we were going. Our daughter, Rachel, revealed it in her speech during the reception, and the entire ballroom went nuts, including myself. The next day, I had 35 minutes to pack, which is what I told Matt I needed."
Molly and Matt are sharing their new life together in Town and Country with their four children and their Bernese mountain dog, Remy.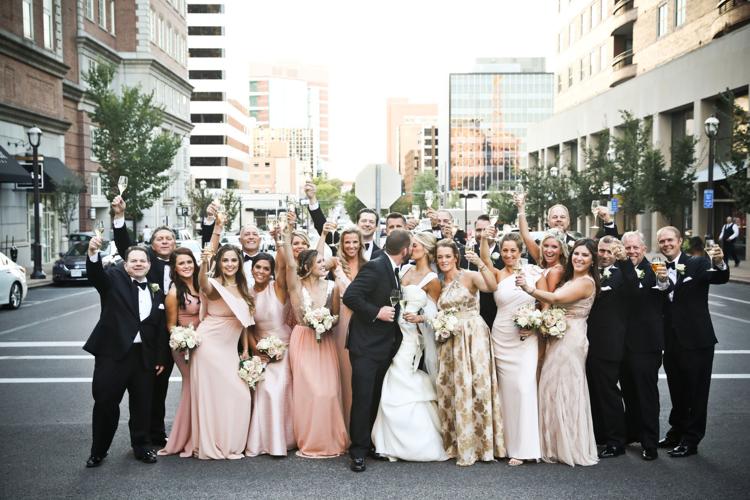 FULL ARTICLE